Share this:
Почти, потому что это связано со спортом, а если точнее, то с командой Portland "Trail Blazers" и в то же время, это история о воле к жизни.
Все выражено на этой фотографии.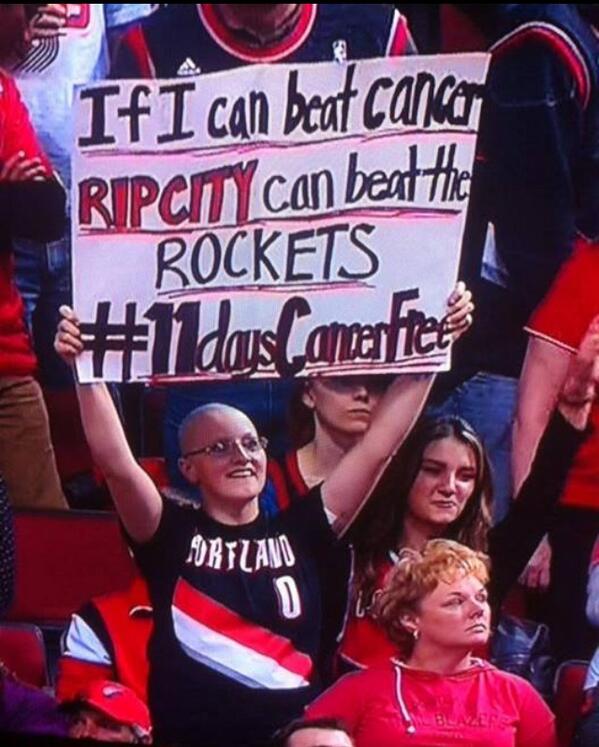 PORTLAND – A Newberg woman, who likened her battle with cancer to the Trailblazers' Western Conference final against the Houston Rockets, has created a viral sensation on social media.
Haley Bellows was just 11 days cancer-free when she held up a sign during game four of the NBA playoff at the Moda Center Sunday that said, 'If I can beat cancer, RipCity can beat the Rockets!'
Bellows, her head bald from chemo, was flashed on the arena's Jumbotron screen to swelling cheers as she held her sign during the fourth quarter of the Blazers game. And since then, the images have been shared over and over again on Twitter and Instagram.
Her indomitable spirit apparently struck a chord with fans and people across the country, including Trail Blazer point guard Damian Lillard.